I've done inline skating / rollerblading before when I was a kid, and I haven't done it in a long, long time. I've been wanting to blade again, but when I was researching for the blades I got frustated frustating that no one has written any good review on a decent inline skate. Finally after a bunch of googling, youtoubing, and forum-grokking, I decided to go for the Rollerblade Twister 80.
Finally on my trip to Taipei in March 2013, I picked these guys up. Now I'm back in Japan, rolling on these guys, and what a joy these pair are to ride
Buying online in Japan & fitting problem
Actually I could've bought them online in Japan but the problem is I don't know the size / fit of the skate. I read that these ones are quite true to your normal shoe size, and I can say that they are. In case you are in japan and you do want to get them, here are the links:
Where did I get them in Taipei?
My girl took me to this station called Chiang Kai Shek Memorial Hall, go out from exit 5 – just opposite the station (across the road) is a place that sells rollerblades/inline skates run by this cool middle aged man. The shop owner gave usa 20% discount, so I got these at 7000 TWD, which is around 22000 JPY – it's actually a lot cheaper than if I bought it online (I found these online in amazon/rakuten at around 29000 jpy).
The guy has been skating for 15 years, and he also told me that every friday night in that station, bladers would get together and skate around the city in groups. It's a pity that Japan doesn't have this sort of activity – not sure why, guess I will find out in the next few months or so. This is the shop where I got it from, I can't read those to be honest, so no idea what the shop is called really..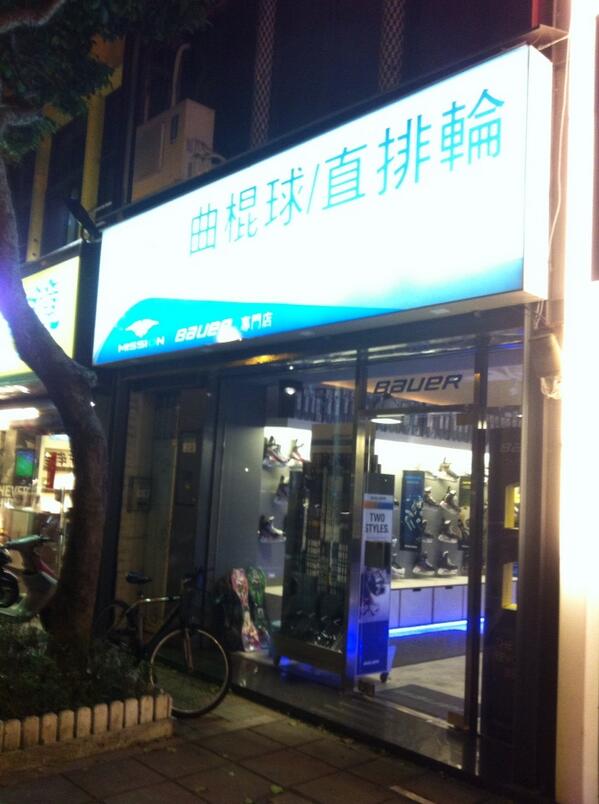 note: if you happen to go here, while you're at it, go to the OTHER side of the station, there's a few very good beef noodle shops there!
Specs / Links / References / Resource
Quick vid showing all the spec – I think this vid is from Rollerblade
For quick review, I find this vid from Inline Warehouse to be one of the best in terms of giving overview information on the skate
Some more links:
Size & Fitting
I find that the fitting is very stiff & tight at first, but after about 4 days of blading (about 5-6 hour total) I find that it has loosened up, and is very comfortable to wear and use now. The buckle is great I think, I haven't really abused it that much but I feel that it doesn't get in the way. I can set it loose or tight and it'll do just that.
Closing remark
They say that this one is one of the best skate for beginners, I haven't really tried the 'expert' ones but as a beginner, let's just say that I am totally in love with this skate, super satisfied with the purchase.
Now here's a vid of some dude ripping it up in the streets with these Twister80s.
( Yeah it looked a lot easier in the vid, in real life it's very difficult to do these tricks… )